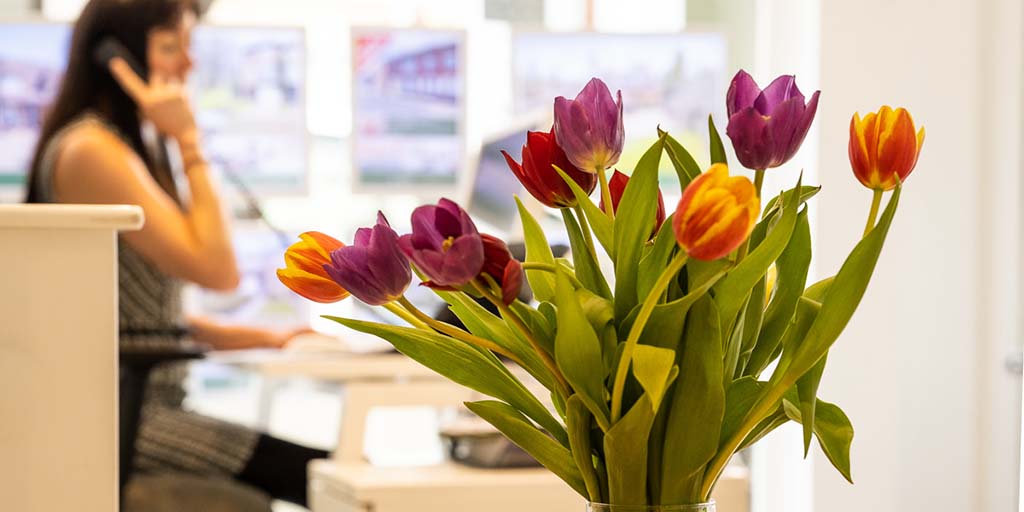 Market Update – Spring 2021
By Steve Cook – Partner Clarke Gammon 
As the Surrey and Hampshire property market boom continues to gather pace. Commentators are describing the current market conditions as 'frenzied'. With buyer demand at a record high, demand outstripping supply and stock levels at a worrying low.
We attempt to take stock and look at how this is affecting local people and whether now is the right time to be considering a move.
Asking prices at an all-time high
Looking at the recent 'Property Price Index' from Rightmove, the national average price of property coming on to the market is at an all-time high. Currently £327,797, that's a monthly increase of 2.1%  or £6,733.
And whilst 145,000 properties came onto the market in the month, this is not nearly enough to satisfy the huge buyer demand.
Sales agreed are also riding high, up 55% on the same period two years ago. Reducing the number of properties available to buy to the lowest level, proportionately, ever recorded.
It's been a month for records, as we have seen the average number of days for a property to sell is at its lowest level ever and the number of properties selling within a week at its highest ever.
Rightmove report this as being the fastest selling market since records began.
Local Market
In the South East, the local property market has seen an even greater average increase in asking prices. Up by 3% to an average of £433,481 in the month, up a staggering 5.8% increase year to date. The current average number of days to sell your home within the local area is also at a record low of 55 days.
From our own experience, we have seen the highest number of visits to the Clarke Gammon Website ever recorded, up by over 210% for the same period last year.
For new properties coming to the market, we typically see requests for viewing appointments of over 20 and for highly desirable properties over 40.
We often receive offers for property from multiple highly motivated potential purchasers, result in offers often being in excess of the property's original asking price.
Spring Serge
The perfect storm… The current market frenzy is undoubtedly the result of what can only be described as extremely unusual. Yet absolutely perfect conditions. The more obvious being the lowest ever mortgage interest rates and the governments extension of the stamp duty holiday.
Although, social changes have also played a big part, with changes to peoples working conditions as many employers make home working a permanent option for many.
This home working option is one of the biggest drivers for buyer demand with many quitting more central London locations for the leafy suburbs.
Typically buyers are looking for more outside space or a home office in a more rural location. As well as easy access to travel networks often being a key requirement. Making the towns like Guildford, Haslemere and Liphook great options with excellent access to travel networks.
Sellers Market
As to the question of whether now is the time to move? Certainly for home owners without an onward chain, with property asking prices at an all-time high, there has never been a better time. Even for sellers looking to onward purchase. There is every chance of selling your own property, most likely having achieved a great price and then being in a good position to buy yourself…
THINKING OF SELLING? It's never been a better time to sell…
Steve Cook
If you require any further help or advice, please contact me at our Liphook Office.
Read about Clarke Gammon's history and our centenary celebrations.
See our customer reviews on our chosen review site Feefo