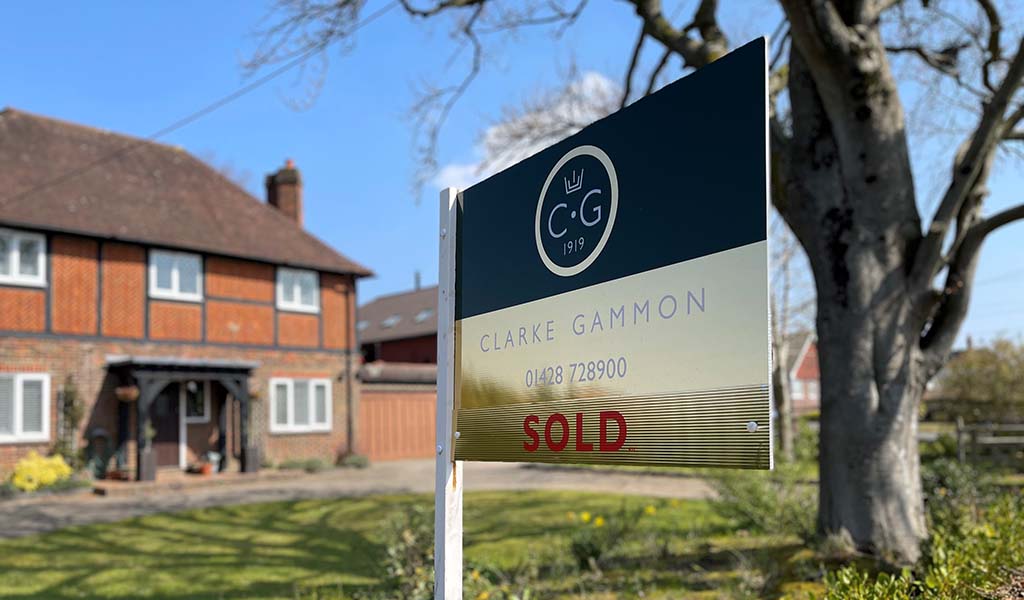 Market Update – April 2021
From the beginning of 2021 the local property market, covered by Clarke Gammon's office's in Surrey and Hampshire, have experienced relatively strong market activity. Although following the March Budget, with the announcement of the extension to the stamp duty holiday and the Government lenders guarantee for 5% deposit mortgages, the local market has boomed…
The stats
Not being in the habit of over-egging market conditions, using terms like 'boom' is no exaggeration. Our own experience is confirmed in Rightmove's recent 'house price index' report which states that the number of buyers enquiring about each property coming on to the market in the month is at a record high, nearly 34% higher than the same period last year.
According to the report, this equates to the greatest excess of demand over supply in the past ten years and resulting in an increase in the average house price of properties coming onto the market of almost 1%, month on month. The effect of this on the local property market is, without doubt, the best seller's market we've seen in many, many years.
Market Factors
Whilst the announcements in the budget have been a major driver for many home movers, certainly the first time buyer sector, several other factors have combined to further increase buyer activity. The normal spring-time increase for one, plus the end of the lockdown, the incredible success of the vaccine roll-out providing buyer confidence, the already pent-up demand from a difficult year and of course the weather and lighter evenings also play a role.
Add to this, the surge of people from the city and urban areas looking for a life-style change with a move to a more tranquil or rural location. Home working for many is now a real option and affords buyers the opportunity to live further out, gaining more outside space and perhaps a home office. This is something we experience from buyers first hand on an almost daily basis.
With the unusual combination of social and financial influences, year to date we've seen a 12% increase in the number of homes going under offer compared to the same period last year, and if additional confirmation of the trend was required, the statistics from our website show close to a 35% increase in the number of visitors in March 2021 in comparison to the same month in 2020.
Increased Activity
The increase in website traffic is also directly translated to the number of viewing appointments being made as well as the number of offers we receive. Typically, properties are spending less time on the market as buyer demand is high and the rush to view makes the time on the market much less than we would normally expect.
Property coming onto the market had been sluggish, certainly in early 2021 but with the increase in market activity, many sellers are taking advantage of the upsurge in demand.
As you can see, there is considerable evidence as to why we are experiencing this rare and extremely active seller's market. If you are thinking of moving now is certainly a great time to be a seller.
Steve Cook
If you require any further help or advice, please contact me at our Liphook Office.

Read about Clarke Gammon's history and our centenary celebrations.
See our customer reviews on our chosen review site Feefo