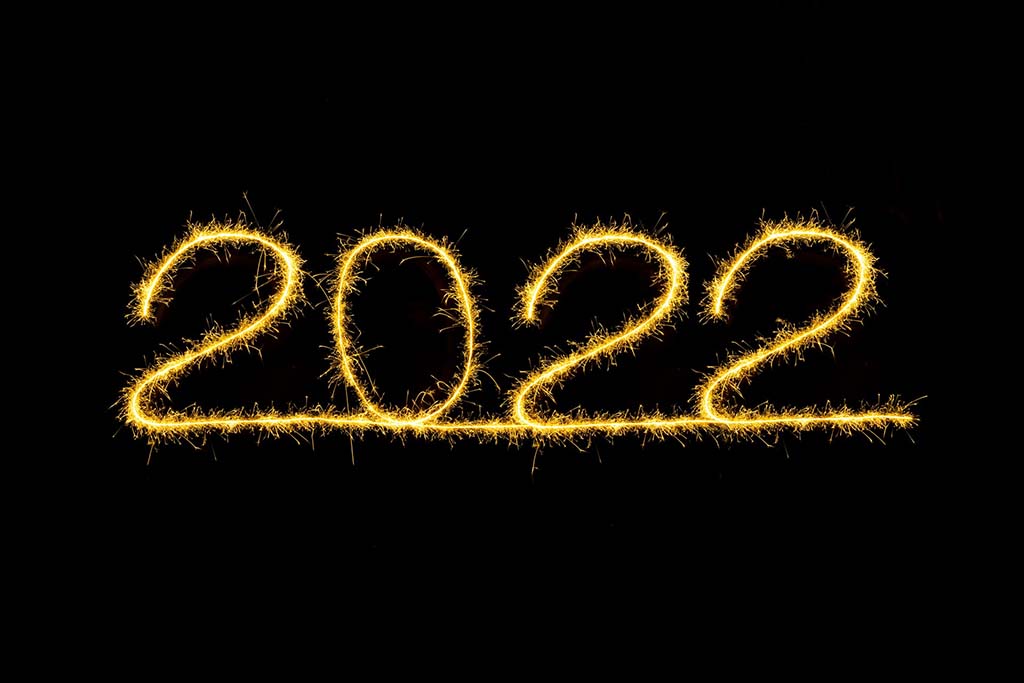 West Surrey and East Hampshire – 2021 property market review and predictions for 2022
Market Update – 2021
By Steve Cook – Partner Clarke Gammon Estate Agents  
Having been an Estate Agent in the Haslemere, Liphook, Farnham and Guildford, areas of West Surrey and Hampshire, through the property markets' highs and lows for more than 30 years. There isn't much I haven't already seen and even less that surprises me. Until 2021 that is!
With 2021 closing in fast, I am regularly asked by clients what they can expect from 2022, whether the heat from the crazy buyer-driven market of the summer and autumn has come to an end and if now is a more 'civilised' time to sell their homes.
As previously confirmed in past monthly newsletters, I'm not one to make predictions of the likely future of the property market, there are those out there, the property industry commentators that enjoy such speculation.
Looking back at their track records, it's difficult to find anything even approaching an accurate prediction, most are wildly out. So I'll leave the crystal ball gazers to it and look to the facts to try and bring some clarity to where the local property market is today and what we might expect in the new year, based on current evidence.
UK property market performance – 2021
Researching how the property market performed in 2021 is not as straightforward as it might initially seem. Certainly not getting a true and complete picture anyway, as there are so many sources of information about property market inflation and the number of transactions.
The property portals like Rightmove and Zoopla are a good source of information, they both produce a 'UK house price index'. Although, they can only provide information based on the properties they listed, and even then, only the asking prices and not the actual prices of property being sold. The portals therefore, do not provide anything like the complete picture.
To make any sense of the market as it stands today, we need to provide information that is as accurate as possible to get the true and complete picture, and this is what we set out to achieve. Set out below are some of the headline-grabbing statistics, along with the source of the information.
Average UK house prices –  11.8% increase
The official government statistics
The true house price data, both in terms of sale price and numbers, are made available by the Office For National Statistics (ONS) with data from HM Land Registry.
The latest available UK house price index from the ONS confirms an increase of 11.8% increase in average UK house prices. The report, released in November 2021, shows the increase in house prices for the period September 2020 to September 2021, the data is provided by the HM Land Registry report for the same period. This data is not based on predictions or data samples, but on real-life transactions, so is as accurate as it gets.
HM Land Registry report on a quarterly basis, hence the currently available numbers are only to the end of September 2021, the final quarter will be available in the new year, at which time we will update this article.
Comparisons
As a useful comparison, Rightmove, in their UK property index, report the national YTD increase (as of December 2021) at 6.3%. Zoopla, in their own house price index, confirm a national increase of 6.9%.
Regionally, the South East of England shows significantly higher numbers with Rightmove reporting a 9.1% increase and Zoopla a fair amount less at 6.3%.
Value of UK homes at all-time record
As above, these numbers are reported by HM Land Registry, which is to the end of September 2021.  They report that average house prices have increased to an all-time record high in 2021. Here we are able to look a little closer at our part of the country, although not specifically Guildford, Haslemere and Liphook areas of West Surrey and Hampshire but the South East area of England.
For England as a whole, the average house price is £287,895, that's an 11.5% increase from September 2020 to September 2021. For the same period in the South East region, the average house price is £370,886 up slightly more on the national average at 11.7%.
The statistics are from the HM Land Registry, house price index at September 2021.
Comparisons
The property portals offer widely varying average house prices. Rightmove reports the South East region with an average house price of £452,831, with the YOY percentage increase at 9.1%.
Record number of home transactions in 2021
The prediction is that 2021 will see a record number of house transactions since the last high in 2007. Whilst as yet there is no official number available for this, the data is produced by HMRC via the UK Gov website. The complete picture for 2021 is not currently available at the time of writing (mid December 2021), to be fair, we do still have a few weeks of 2021 to go.
Although, the property portals along with some credible media channels have been predicting high numbers for 2021 for some time. Their predictions are for over 1.5 million property transactions. Rightmove, in their latest house price index, confirmed that we have already exceeded the highest number of completed home sales since 2007 and also expect 1.5 million for 2021.
This is a staggering number compared to recent previous years –
2019/20 – 1.17M
2018/19 – 1.18M
2017/18 – 1.2M
2016/17 – 1.15M
What can we expect in 2022?
I started this piece by talking about the numerous clients that have asked about the current property market and if we can expect a more 'civilised' start to 2022. I really like the civilised term, as it's not often you hear that said about the property market. And to be fair, I doubt if any future property market will be described so.
Nevertheless, the sentiment is clear. 2021 has been a roller coaster of a year, from the lows of the early lockdown to the frenzied buyer's market, triggered by the stamp duty holiday, we have had an exceptionally busy year by any standard.
With record-breaking house prices and transactions. The frenetic pace of the market conditions we've experienced during 2021 has caused many of our clients that have wanted to move, to sit tight and wait for some normality to return.
If nothing else, this demonstrates that there is some pent up supply in the market. Rightmove's 'House Price Index' confirms this trend, they report that although currently, the fully available stock of homes for sale has hit a new record low this month (Dec 21), valuation requests from home-owners are 19% up on this time a year ago, suggesting more people will be making a New Year resolution to move.
As the uncertainties around Corona Virus still dominate much of our thoughts, making predictions for 2022, in what is still an uncertain time, is perhaps unwise.
So taking a slightly less risky approach and looking at the current influences that are likely to impact the property market, and perhaps more importantly, those local buyers and sellers.
The economy – The current economic climate is looking encouraging, and with relatively low unemployment, just about every economist from the OECD to KPMG are predicting a strong 2022. Which is always a good indicator for consumer confidence and so too for the property market.
Mortgage Interest rates – As we've seen this week, the Bank of England have, for the first time in more than three years, increased interest rates in an attempt to curb inflation.
Depending on which media source you read, the Bank of England is likely to increase interest rates further at some point in 2022. The key for homeowners, and certainly for home movers, is to get moving and take advantage of the current low fixed-rate mortgages while they are still available.
Although, even with the predicted few points increase, mortgage interest rates will still be the lowest we've seen in most of our lifetimes.
Property supply and demand – The fierce buyer demand of 2021 has been the dominant driver for the price increases seen in 2021. It has however, also been the detractor for many homeowners marketing their homes that require an onward purchase. As they have been consistently out-manoeuvred by the power buyer.
The supply of new property to the market in 2022 is predicted by many to improve. Certainly, anecdotally, we are seeing many of our own clients preparing to market their homes in the new year, as they look to take advantage of the still strong seller's market and low-interest rates whilst they can.
Our Christmas opening hours, for those looking during the holidays –
Christmas Opening hours
Thursday 23rd December – Normal hours
Friday 24th December –  Closed
Saturday 25th December –  Closed
Sunday 26th December –  Closed
Monday 27th December –  Closed
Tuesday 28th December –  Closed
Wednesday 29th December –  9.00am – 1.00pm
Thursday 30th December –  9.00am – 1.00pm
Friday 31st December –  9.00am – 1.00pm
Saturday 1st January –  Closed
Sunday 2nd January –  Closed
Monday 3rd January –  Closed
Tuesday 4th January –  Normal hours
Wishing you all a very Merry Christmas and a happy and healthy 2022
Thanks for reading
Steve Cook –  Clarke Gammon Estate Agents
To contact us during the Christmas break, please email your local office and we'll get back to you as soon as possible.